So, we don't have any tuna or milk and I'm hungry so I'm making tuna helper without either. This will probably suck, but we shall see. A friend also gave us some tomatos, so I might add one of those after it's done.
Does it look gross and tasteless to you? That's cuz it is. It tasted like watered down butter. Bleck. I added a can of Rotel that's been in the cabinet for years, cayenne pepper and enough of that peppercorn medly stuff that comes in the grinders to kill someone.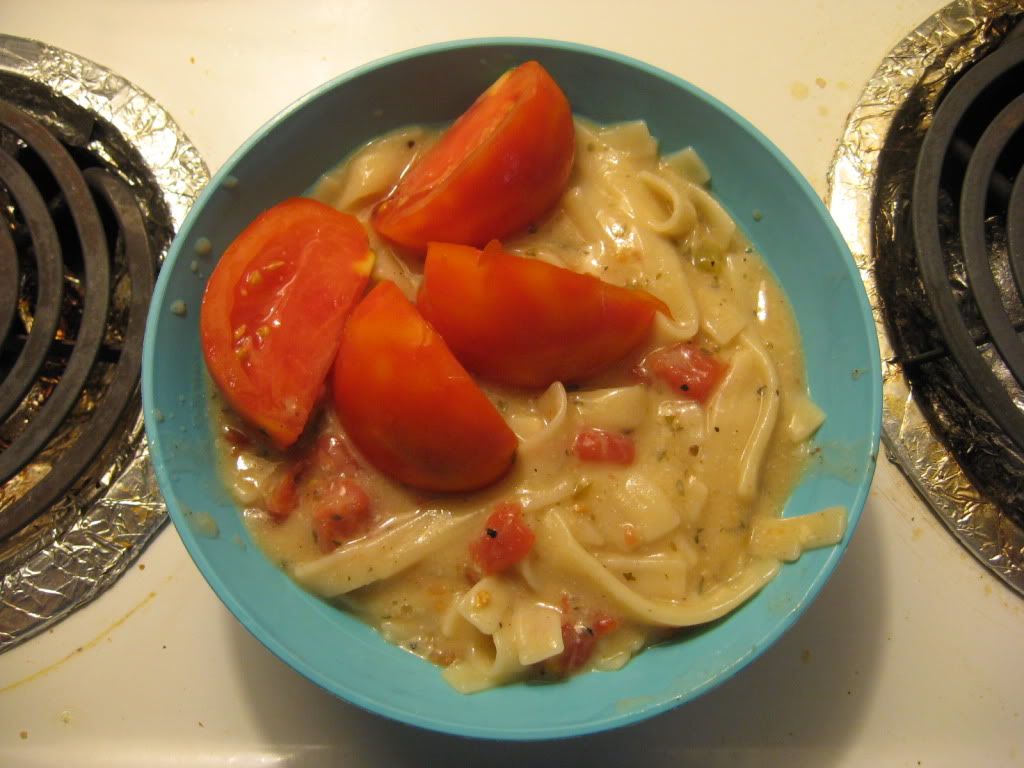 Look, I even dressed it up. Also, I know my stove is a mess, shut up.
The result, still not great, needs cheese. Lots of cheese. It's got a bit of spice to it, which adds flavor I guess. It kinda tries to cover up the fact that there is no flavor. I dunno, the Rotel helps, it just really, really needs cheese. I also over cooked it cuz I kept adding stuff, but that's my fault.
Moral: Don't cook Tuna Helper if you have no milk. You could probably get away without the tuna, but the milk is a must.
(Originally posted on July 7, 2012 at 3:35 PM)