So i'm working on an Oblong Wool Eater blanket from Sarah London. So far it's been really cool and I love the parttern.
Week 1 - Work 6 rounds.
Here's my blanket while working on the 5th row. The colors don't show up too well in this.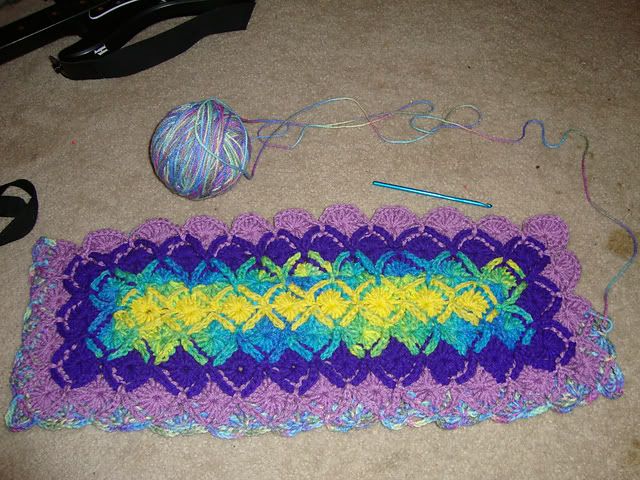 Here I am done with my first week and heading in to numba 2.
To get this pattern go here ->
Oblong Wool Eater
Week 2 - Work 4 rounds
(Originally posted March 6, 2012 at 11:45 PM)